Gas springs
Gas springs from Aditech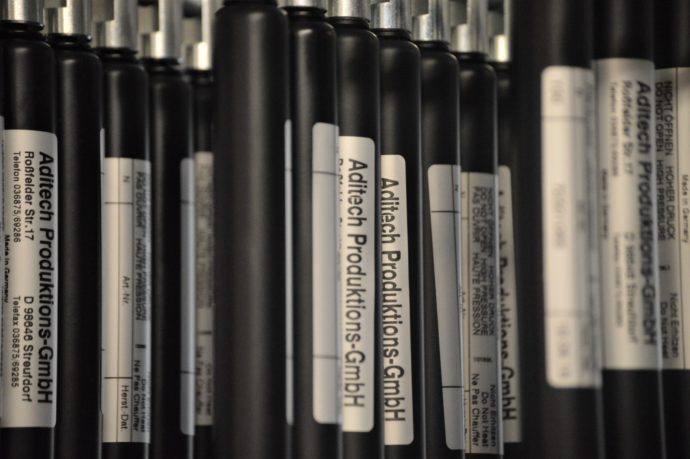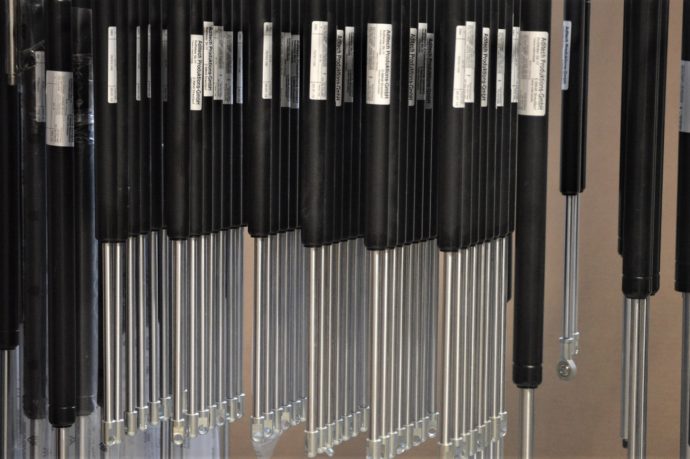 We are a leading expert for Gas springs made in Germany. High quality and durability are a feature of our products.
Structure and function of the gas spring
The gas spring is a hydropneumatics adjustment element. It's a self-contained, maintenance free energy storage. They are consisting of piston rod, piston, cylinder liner, conduction, seal and closing piece.
The spring force results from Internal pressure (max. 160 bar unencumbered) inside of the cylinder (filled with nitrogen). The Internal pressure of a gas pressure spring take effect on the cross-sectional area of the piston.
The piston ring area between piston rod and tube diameter of the gas pull spring is relevant. In unencumbered state the piston rod of a gas pressure spring is always lowered and in cause of a gas pull spring.
By insert (gas pressure spring) and moving out (gas pull spring) of the piston rod the volume inside the cylinder decrease and the gas becomes compressed. The result is force increase (progression) of the gas spring dependent on diameter/ volume of the piston rod and diameter/ volume of the cylinder.
Addition the gas spring contains an oil filling for the lubrication and end position dampening.
More information about features, allowance and application in the technical instructions.